What's Happening?
New features to eStatements
Lose the paper, and find convenience with eDocs. Enjoy the fast and secure alternative to paper documents....
Continue Reading View More News »
New Texting Service for Fraud Alerts!
New Texting Service for Fraud Alerts is now available!...
Feb/27
Free Workshop Radio and Print Advertising
Incorporating traditional media like radio and print into your marketing plan will help you spread your message and your brand the a broad audience full of potential customers - and it's easy to do! With Every Door Direct Mail you can easily target specific neighborhoods and zip codes without the hassle of developing an expensive mailing list.
Mar/5
Free Workshop Social Media Basics Facebook and IG
Learn the business basics of social media using Facebook and Instagram.
With your choice of Checking accounts, you can't lose.
Whether you like the one-size-fits all approach or you prefer individual tools to manage your money, PTC can help.
We are living in a
digital

world.
And we have the digital products to meet your needs. With a full suite of services like Mobile, Bill Pay, PopMoney, eDocs, eAlerts, and Instant Balance, we have you covered.
Businesses Trust PTC for advice.
Take your business to the next level – Learn from the experts.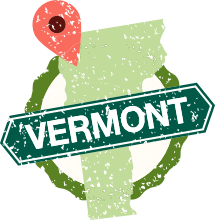 Nestled in northwest Vermont, find a Peoples Trust Company close to you.