What's Happening?
Mobile Wallets
Peoples Trust Company VISA® Debit Card in your mobile wallet....
Oct/11
Investment Property Workshop: A beginners Guide
Investment Property Workshop: A beginners Guide
Have you ever considered venturing into the world of investment property but felt lost about how to begin? Join us for a complimentary seminar designed to illuminate the ins and outs of property investment.
Oct/19
Super Business Roundtable
Super Business Roundtable
The Secret Sauce of Business Success
Ever wondered about the key ingredients behind the success of leading businesses in our community? Dive into the strategies and philosophies of five distinguished local business leaders that have transformed their organizations into roaring successes.
With your choice of Checking accounts, you can't lose.
Whether you like the one-size-fits all approach or you prefer individual tools to manage your money, PTC can help.
We are living in a
digital

world.
And we have the digital products to meet your needs. With a full suite of services, we have you covered.
Businesses Trust PTC for advice.
Take your business to the next level – Learn from the experts.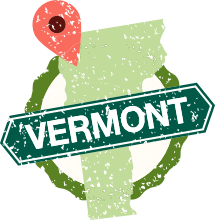 Nestled in northwest Vermont, find a Peoples Trust Company close to you.