What's Happening?
Nov/3
QuickBooks Desktop Seminar- Milton
Invest 4.5 hours with Industry Expert Stephanie Mack of Account Mobility teaching you the basics of getting your business setup with QuickBooks Desktop. Stephanie has advanced certification in Quick-books and has been training others on QuickBooks for over 15 years. Come hear from a pro!
With your choice of Checking accounts, you can't lose.
Whether you like the one-size-fits all approach or you prefer individual tools to manage your money, PTC can help.
We are living in a
digital

world.
And we have the digital products to meet your needs. With a full suite of services like Mobile, Bill Pay, PopMoney, eDocs, eAlerts, and Instant Balance, we have you covered.
Businesses Trust PTC for advice.
Take your business to the next level – Learn from the experts.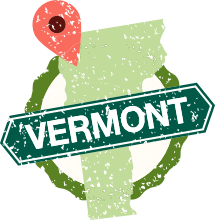 Nestled in northwest Vermont, find a Peoples Trust Company close to you.