What's Happening?
New Texting Service for Fraud Alerts!
New Texting Service for Fraud Alerts is now available!...
Continue Reading View More News »
ATM Downtime Schedule
ATM Downtime Schedule for Maintenance...
Nov/27
Closing Schedule for Thanksgiving
For the Thanksgiving holiday, we will be closing early on November 27th at 3:00 P.M. and will be closed on November 28th.
Dec/9
QuickBooks Desktop Intermediate Workshop
QuickBooks Desktop Intermediate Training Dec 9 & Dec 16.
12:00 noon to 5:00 PM.
With your choice of Checking accounts, you can't lose.
Whether you like the one-size-fits all approach or you prefer individual tools to manage your money, PTC can help.
We are living in a
digital

world.
And we have the digital products to meet your needs. With a full suite of services like Mobile, Bill Pay, PopMoney, eDocs, eAlerts, and Instant Balance, we have you covered.
Businesses Trust PTC for advice.
Take your business to the next level – Learn from the experts.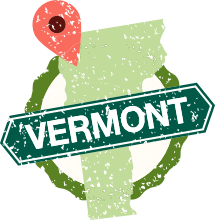 Nestled in northwest Vermont, find a Peoples Trust Company close to you.